24 Sermon Series Ideas from Life.Church
Sign up and get the complete 24-part guide free. 
Brainstorm creative new sermon ideas and get inspired with two years of sermon series from Craig Groeschel and Life.Church. The guide includes verses, topics, graphics, and more. When you download, you agree to our terms and privacy policy.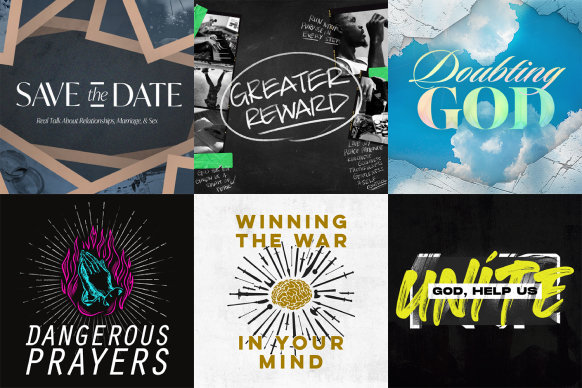 8 Topics. 24 Series. All Free. 
Each year, you're thinking about engaging your attenders with Bible-based, relevant, practical sermons. At Life.Church, we've identified key topics and approaches that work in our communities, and we'd love to share them with you to inspire your own sermons. 
In this free guide, you'll find graphics, key verses, sticky teaching statements, and more on topics like:
Mental Health
Marriage
Money & Giving
Download the guide and get a head start on creating your own messages on habits, marriage, anxiety, and more.
When you download, you agree to our terms and privacy policy.